Photography: Courtesy Miki Agrawal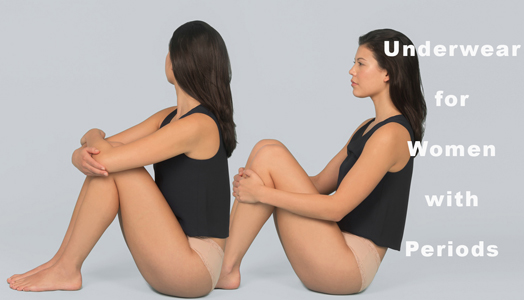 .
Here is an individual, who is en route to empower the modern-day woman through innovative design that not only helps make life better for them but also aids the environment along the way!
IAnD brings to you the story of Miki Agrawal, an Indian origin "serial social entrepreneur" from New York City, who through her pioneering products such as THINKX and Icon, aims to make the world a better place, both for women and Mother Nature.
THINKX for the sports woman
Miki's ventures are intriguing to say the least! As

Co-Founder &

CEO of renowned period-underwear brand THINX, the young entrepreneur addresses women's monthly problem via period-proof underwear, THINKX that successfully re-imagines the mandatory sanitary pad.
This ingenious piece of design works on a patented technology - THINX QuadTECH®, which has four ultra-thin micro layers: the initial cover - a moisture-wicking layer followed by an anti-microbial layer; then the absorbent, which can hold up to two tampons worth of liquid, and lastly, a leak-resistant layer.
However, it's the carefully designed underwear that makes it an eco-friendly comrade; THINKX is a washable and re-usable underwear, which like any regular underwear can be washed (as per the instructions provided) and worn by its user reducing the use (and subsequently the wastage) of pads.
Miki's next product (again with a similar social empowerment) is Icon. Launched as another feminine hygiene solution, Icon was created to help manage light leaks - in medical terminology - Urinary incontinence (UI) that 1 in 3 women are known to experience, when they laugh, jump, jog, sneeze, or cough.
With technology specifically focused on the scientific composition of urine, Icon has a fast-wicking inner lining, anti-odor treatment and anti-microbial application of sliver and ultra-thin absorbent layer that holds up to five teaspoons of liquid (roughly 500 drops). Icon provides similar coverage of a light to moderate absorbancy panty liner, (once again - it is washable and re-usable) eliminating the use of disposable pads and granny liners, allowing women to carry on unhindered, with their daily routines.
But the list doesn't end there… This "force of nature" a.k.a Miki Agrawal is also the founder of modern bidet brand Tushy, and of acclaimed farm-to-table, gluten-free pizza concept WILD and is the author of best-selling entrepreneurial manifesto, Do Cool Sh*t. She was named 2015 Social Entrepreneur of the Year at the World Technology Awards and has been cited as one of Forbes' Top 20 Millennials on a Mission.