Product and furniture studio, KNOCK ON WOOD (KNW) founded by Aarti Aggarwal celebrates wood in its purest form...
This fashionable journey of wood from nature to residential spaces is discerningly chiselled to combine suitability, design, function and aesthetics in the KNW portfolio.
Carved out of a single log of wood,this 6-foot long table-cum-bench is treated to give it a natural,burnt finish
Solid texture wood coffee table ensemble in burnt and oil finish
Furniture designer, Aarti professes commitment to "quality and responsible design", as she zeroes in on the smallest of needs, catering to them with a flourish.
Uncompromisingly bringing out the natural beauty of granular wood, she carves solid logs into sturdy aesthetically resplendent pieces – benches, side tables, centre table ensembles, trolleys, beds and the like, her designs standing out starkly against any backdrop – classic or contemporary.
High-back chair with 3-dimensional solid teak wood jaali in black matt finish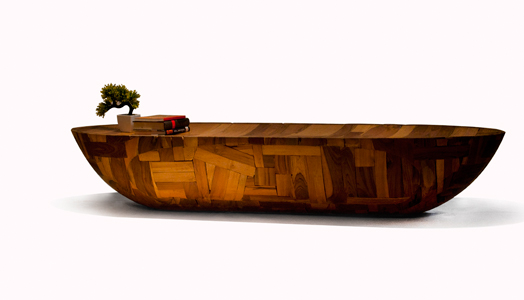 Bench made with reclaimed pieces of teak and other woods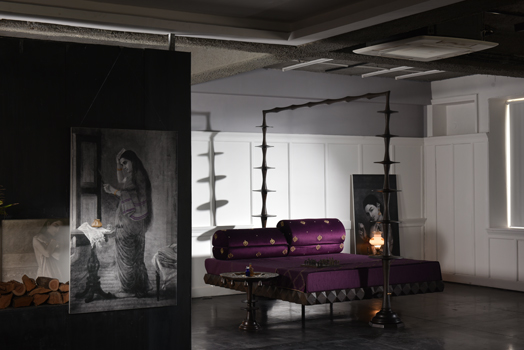 Solid teak wood bed fashioned like a swing
While strong angles and clean lines spell minimalist modern, a touch of jaali work, an unusual combination (wood with rusted MS), a pastiche of reclaimed wood, an exaggerated form… lend a distinguished identity to each piece. That Indian-ness is part of every design is established spot on as cultural overtures inhabit pieces – not blatantly, but subtly as leaf motifs, soft curves, metal framework, inlay or as discerning pieces of art.


This writing table made of brass, glass and wood has a painting by Manisha Gawde on the suspended drawer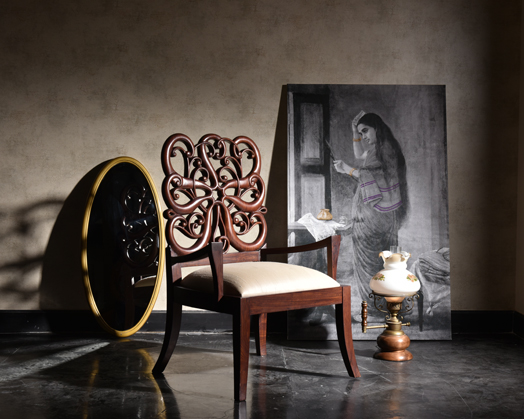 Hand-carved from solid teak wood, 3-dimensional jaali finished in walnut PU finish
Her strong design sensibility articulates her international exposure and innate love for Indian art and culture. A wide variety of arty thrones, rocking chairs, writing tables and other such forgotten pieces form an integral part of KNW collections, where stress testing and working with assorted materials and finishes with wood is part of the KNW R&D Lab.
Induction trolley with light-coloured wood detailing in embossed treatment
Teak wood pop-up toaster trolley in walnut finish
Functionality romances art here and this is the USP of KNW. The team understands not just the needs of the client but also the beauty of construction materials, which is why the furniture designed by this company will continue to impress some and surprise the rest!