Accessorising one's interior spaces is no doubt an artistic expression - it is the imaginative blend of
comfort and style, form and function…
Trimmings in a décor not only help in highlighting the mood sought, but also complement the overall ambience, defining it through the interplay of colours, patterns and textures that contribute to maintaining the balance and scale in the overall décor.
Here are some constructive tips:
Use contrasts - light against dark instead of grouping similar materials together. E.g., a glass vase will be lost when placed with a glass ashtray and perhaps Swarovski figurines; instead, when placed against the deep colour of wood and grouped with say, a wrought iron or brass artefact, both accessories will depict a striking combination and will be surely noticed!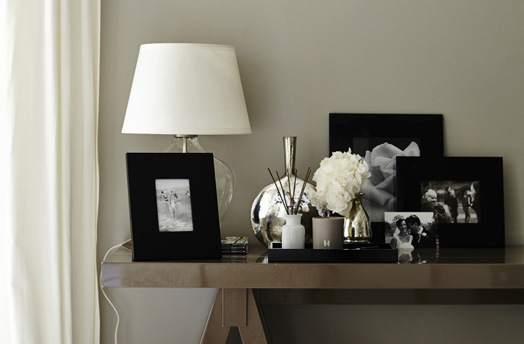 Material and texture play also create dynamic displays. This is a perfect foil to a minimalist interior.
©AllesWirdGut Architektur
For an effective cluster display of paintings on a wall, pay special attention to the size of the wall and the viewing distance; both factors should be in sync.

It is a misnomer that every painting or wall hanging needs to be illuminated by a picture light! It depends on whether you would like to especially highlight the picture or not in accordance with the rest of your décor. General lighting in the room is often adequate to illuminate the art well.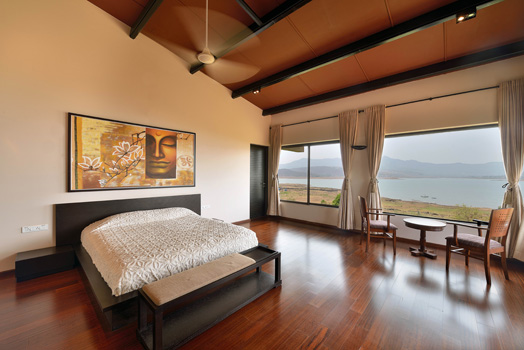 Framing your work of art is an art in itself! Try a sandwich-glass frame for your works on paper, but make sure that the colours on your wall and those in your painting are contrasting and not complementary. This way, every time you chose to shift the location of your painting, it will take on the background of the particular wall! An innovative way of rotating your accessories!!
©Architecture Studio A-Cero
Variously shaped cushions can be arranged in an irregular arrangement for effect.
©TheOrangeLane
The use of flowering plants particularly those with fresh and often-unexpected accent colours lend to the ambience if chosen carefully to repeat the tones in a piece of fabric or porcelain.
©TheOrangeLane
Very often an inclination towards something old or unusual like perfume bottles can make an impressive display with their interesting shapes and sizes. Filling some of the bottles with coloured water could further enhance a simple collection like this.
As a thumb rule to set off your décor ideas, remember that no two situations can be identical. Recognize the essence of your individual décor requirement and work towards it accordingly.