Photography: Courtesy World Wide Web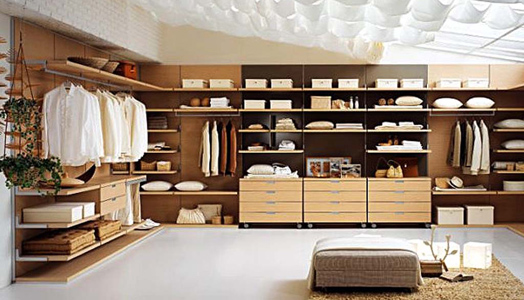 .
Are walk-in wardrobes and closets still the ultimate luxury; or are they hallmarks of your everyday zest for life? IAnD infers on the latter and brings you handy tips on designing your own wall to fame!
There are practically no restraints to designing your personal walk-in for the simple reason that the market is full of options and all you need is a discerning eye to pick one best suited to your requirements. The other all-pervading aspect is at the end of your own arm - a deft hand at organising your stuff for best results, when you need it most.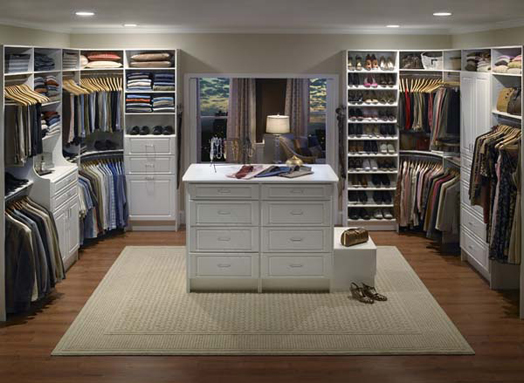 .
To point out some essentials that will help you with the designing part:
Detail your requirements – how many shoes do you have; what kind of storage options suit you best, etc., etc.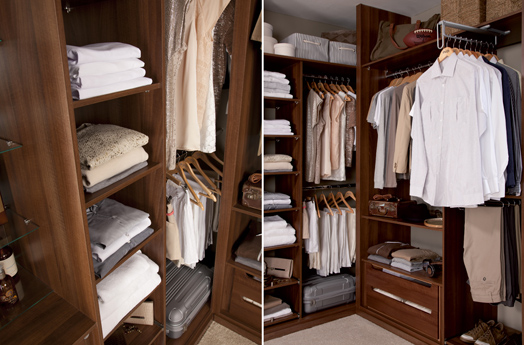 .
.

Accessories like ties, cuff links, handkerchiefs, socks, caps/hats, belts, scarves, stoles, bags and clutches, etc. should be planned for too. Shoe storage must be separate and neatly laid out.

Work out your unique combinations of open and close storage; i.e. drawers, shelves, hangers, perforated airy storage and glass encasings.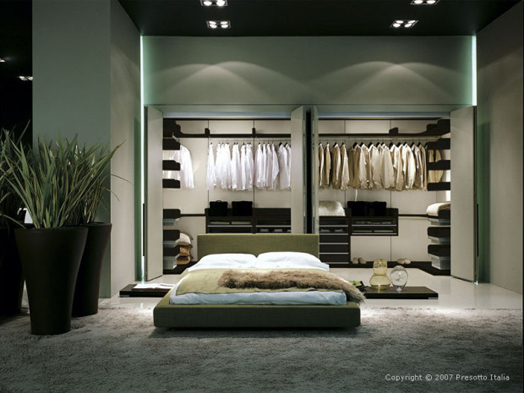 .
.
Allocate your space against your requirements to gauge the practicality of desired spatial layout vs. available space. This can then determine the final composition of your walk-in – whether it is an adequate niche that can be converted; a spare room that can be adjacent to your bathroom; a special provision in a new layout plan; or a section of the bedroom that can accommodate this luxury in synch with the bathroom layout.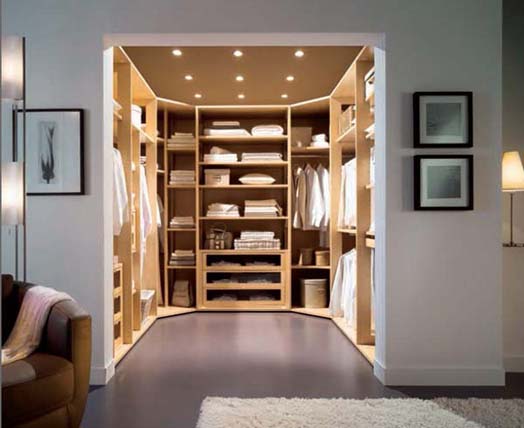 .
.
Proximity to the bathroom is a must. In fact, an extension of the bath area is a preferred norm for absolute convenience and comfort.

Warm wooden floor; even faux wood is best suited to this area as you are going to be barefooted for the larger part of your time spent here.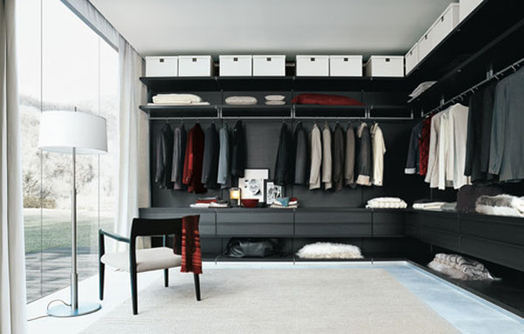 .
Must Haves:
Provision for one or two full-length mirrors; right lighting – whether natural light or artificial or the combination of both.

A stool or chair to sit on.

Plug points at the right places for the curler set, shaver and hair dryer to be plugged in.

Jewellery drawers to be lined with felt and provided with appropriate locking system

and

A valet stand or two, for clothes to be discarded on instead of being strewn around.
.
Gems:
Pay specific attention to flexibility in the arrangement

Always provide a little more for future additions

Opt for easy maintenance materials

Be a stickler for cleanliness

Declutter