Photography: Courtesy Steven Holl Architects
Internationally acclaimed New York based Steven Holl Architects along with Mumbai based _opolis architects; win the international competition for the design of a New Museum Wing to Mumbai's oldest museum - the Dr. Bhau Daji Lad Museum at Byculla, Mumbai.
Selected by a grand jury on December 6, 2014 from amongst eight shortlisted entries from around the world, the architect collaboration would be adding on "a modern history wing" to the North wing of the museum.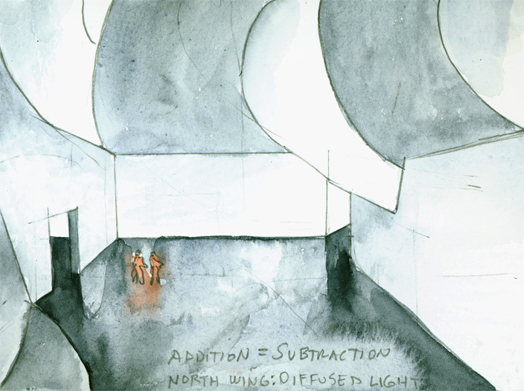 .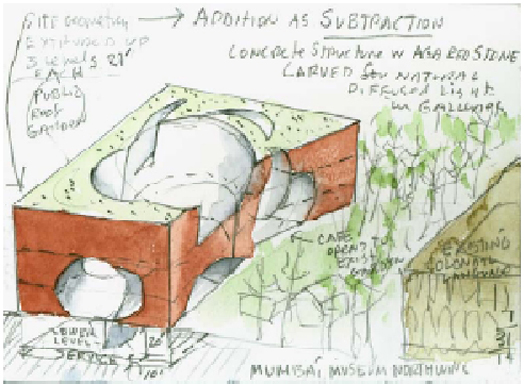 .
The

ambitious project spread over

125,000 sq ft

, juxtaposing the existing colonial structure at Byculla, proposes to be a white cement- rough-cut Indian Red Agra stone edifice - a

sculpted subtraction from a simple geometry formed by the site's boundaries.

Explains Sonal Sancheti of _opolis Architects, "

The modern structure grows from the play of the sculpted cuts into the white concrete structure and their consequent chiaroscuro elements in the upper galleries. Deeper subtractive cuts bring in exactly twenty-five lumens of natural light into each gallery. Basically orthogonal, the galleries are given a sense of flow and spatial overlap from the light cuts."
.
.
A central courtyard and pool between the old and new buildings proposes to bind the design holistically. Additionally, the project will incorporate sustainable features like evaporative cooling; with the pool providing sixty percent of the museum's electricity through photovoltaic cells located below the water's surface.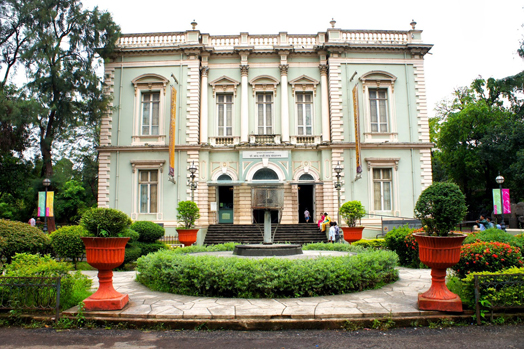 .
.
"This space itself is a fascinating piece of history," says Noah Yaffe, partner with Steven Holl, "it's very much in dialogue with the objects. The new structure will augment that conversation."
The new wing proposes to house 65, 000 sq. ft. new galleries with other facilities viz., an interpretation centre, a library, an archive, conservation facilities, a museum shop and cafe.
At the heart of the new wing will be a permanent gallery to showcase contemporary Mumbai, focusing on important milestones in the city's development and highlighting its cultural achievements as well as a temporary exhibition space of international standards, which is capable of taking major touring exhibitions.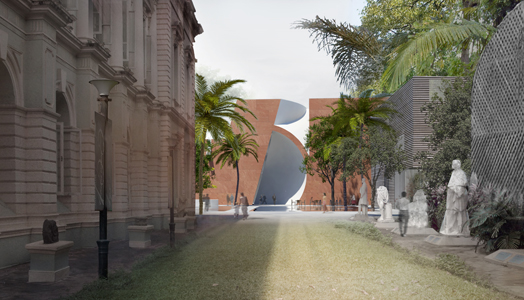 .
"This new building will change the cultural conservation in Mumbai and wider museum world. The scheme integrates sustainability into the design and is ambitious to set new standards of environmental performance and energy conservation," says
Tasneem Mehta, the trustee and honorary director of the museum.



Steven Holl Architects will develop the design with local _opolis Architects; Guy Nordenson & Associates are the structural engineers and Transsolar are the sustainability consultants.

This is the first time that an international architectural competition has been held for a public building in Mumbai. The initiative will also create the first major public-private partnership building in the city.

Construction is expected to begin in 2015 and completed by 2018.
To read about the competition click here