Photography: Federico Sutera & Orproject; courtesy Orproject
Chiselling
an
eco-narrative out of ordinary paper, architect firm Orproject designs an exhibition space on Shamanism for the International Cultural Institute at the Architectural Biennale 2014…
Perhaps the only Indian architectural firm to participate in the Venice Biennale 2014, Orproject headed by Ar. Rajat Sodhi attempts to integrate natural elements into an interactive design exercise with this pavillion.
.
Titled 'Dynamorph', the huge 15 m x 6 m structure with a height of about 2.8 m sits inside a large room, where it creates an independent narrative on Shamanism. The pavilion exhibits Nepalese shamanic artifacts and has been designed to visualize '
Urja
', or the life force/ energy, which the shamans attempt to control through their practices.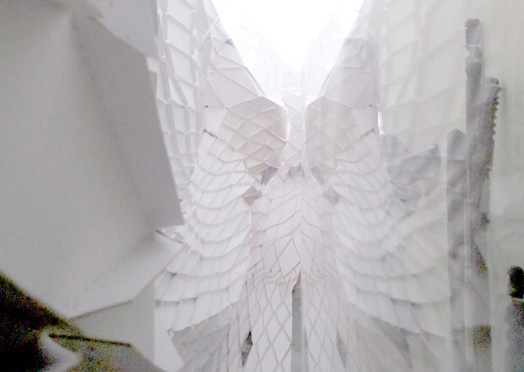 .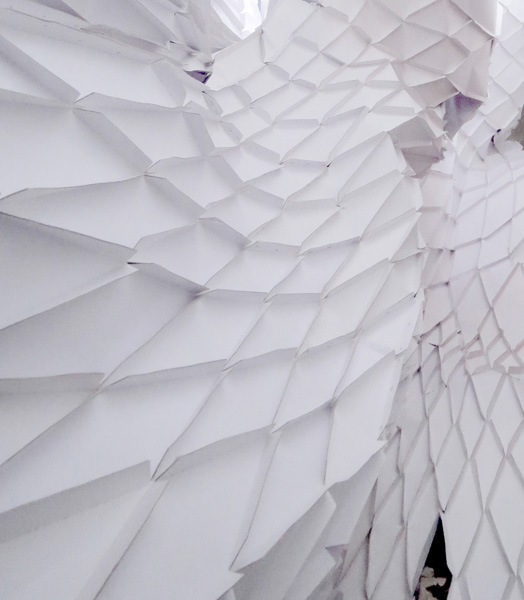 .
Conceived as an isosurface that envelopes visitors and forms a surreal, mystical cave that interfaces between the present and the past, the morphing structure is made out of – hold your breath – 200 gsm ivory paper sheets! Numbering to a precise 3647 individual pieces; each piece etched with digitally generated lines in rhombus-like shapes, give rise to the broad narrative.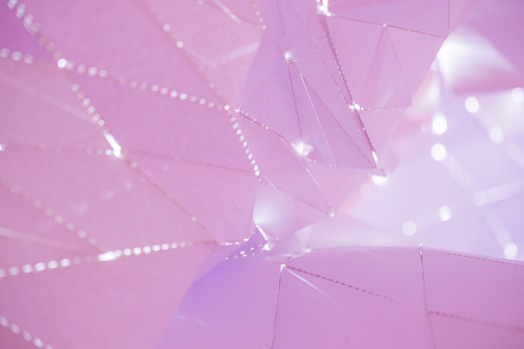 .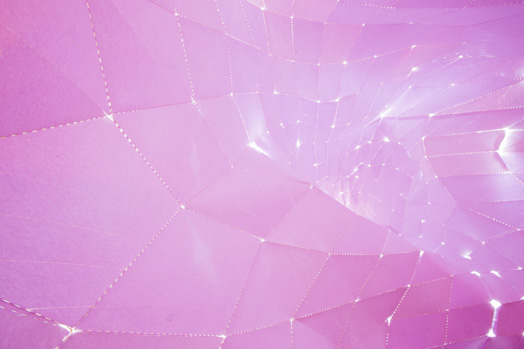 .
Ceiling-suspended, the free-flowing geometry of the paper structure has been developed using an algorithm that creates a variegated value system that places the exhibits as centers of gravitational force-field acting on the surface of the room. With the object as the influencer, the envelope is pulled and distorted towards these centers - each such node constituting the location of one of the
objet d'art
- and the envelope simultaneously splits and branches out into a new trajectory in the continuum. The entire structure is back lit and when lights are turned on, is bathed in a trancelike Majenta halo.
Says Rajat, "The branching and flowing tessellated geometry of Dynamorph evokes the symbolism of roots, trunks and branches that form the three worlds of shamanism. It resembles mass and movements found in nature similar to the trajectory of planetary mass under the influence of stars and black holes, the formation of cumulonimbus clouds guided by winds, pressure and temperature variations, or the interaction between electromagnetic fields and subatomic particles. The 'Urja' of the 70 odd exhibits influences the movement of the visitors and the surface becomes the physical manifestation of
both."
Given the nature of the material and the level of humidity in Venice, the pavilion proposes to last as far into September'14; although it may not make it to end of the Biennale in November.