IAnD Exclusive
Text & Photography: Ar. Shobhit Kumar
Read Time: 1 min
(inset) Ar. Shobhit Kumar
Ar. Shobhit Kumar, partner of Rakhee Shobhit Design Associates (RSDA) hails travelling to new places as his best stress buster…and then there is his artistic pursuit…
A creative mindset can become a curse when bottlenecks occur. For my partner Rakhee and me, as we are both in the same field, travel has often been a source of inspiration. Driving through the changing landscapes, buildings, and textures proves therapeutic as one engages with the architecture, discusses details, assimilates anew. Travel is undoubtedly, the therapist we call on every two months.
Art is another medium through which I express my emotions, seek answers, and release all my stress. Inspiration comes from researching different subjects, mediums, colours, and textures that could come together on the canvas.
.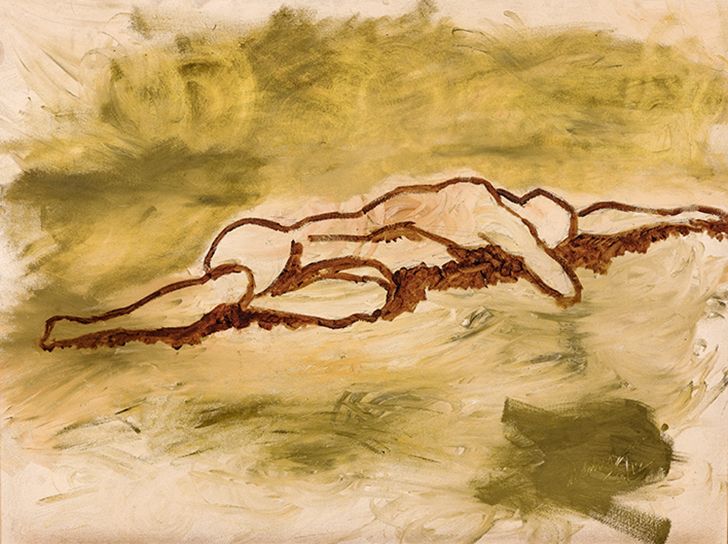 .
.
.
This lockdown, I discovered that "Sunday musings" for me, which had typically been a half-day spent in sketching, painting, and trying out new themes, now became an intrinsic part of the day. When all the creative juices are drained out by the end of the week, my works of art and pleasant music help me renew all the energy to look forward to the next week.
Travel and art are my "Me time" helping release stress and unwind for a fresh mind!
Shobhit Kumar is the founding principal of Gurgaon-based Rakhee Shobhit Design Associates (RSDA) - a 2003-established multidisciplinary design firm delivering architecture, interior design and strategic services across India. Aided by his expertise in material composition, his is a pro-environment design approach. Versatility and bespoke designing define his style. Being a self-taught artist, he incorporates artistic ethos in most of his designs and believes in importance of rendering spaces with art to induce life into them.