By Ar. Vinita Wagh
Photography: Nayan Soni; courtesy the designer
Read Time: 2 mins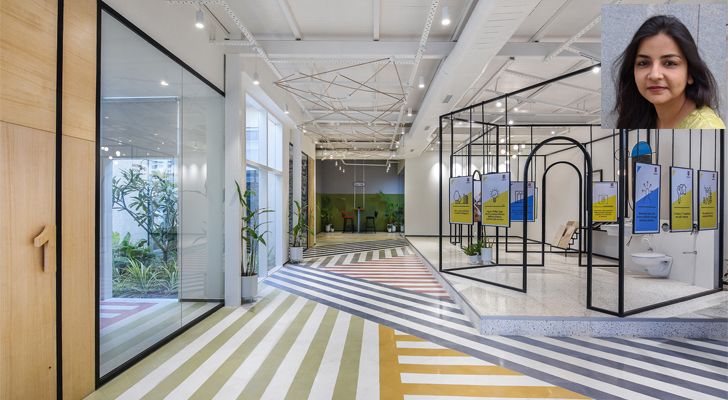 The Line Office (inset) Designer Shruthy Sanghvi
The Line Office by MIRA Design Studio is quite the conversation starter – its bright, expressive interiors spark curiosity and impart a cheerful vibe, conveying a bold statement, in alignment with the theme 'more is more'.
The 3000 sq. ft. space in Bengaluru functions as a marketing cum sales office for a construction and real estate company. Designed to invite and engage customers, the Studio envisions the space to evoke comfort and warmth, capturing the ethos of the company's work.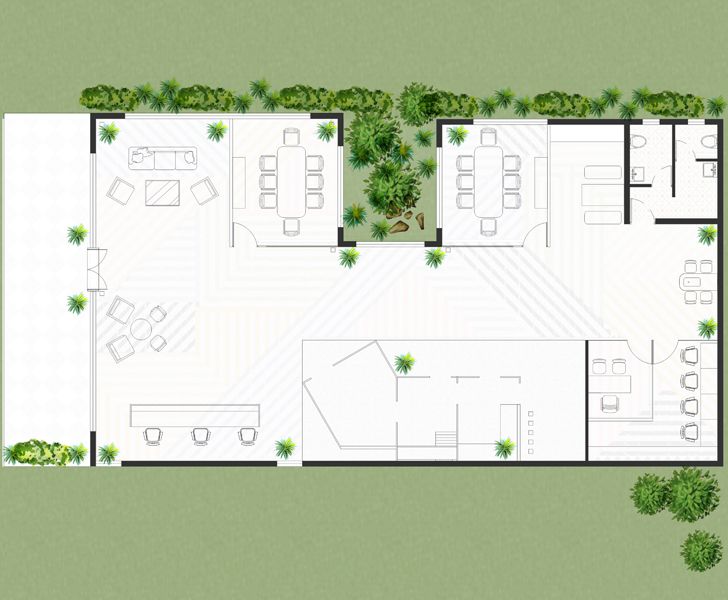 .
.
.

An open floor plan structured by glass partitions and 13-feet high, sloped ceiling establishes a seamless character that adds to the expanse of the volume. Room proportions equally balance out the loftiness of the space. Glazing frames the outdoor courtyard, inviting the exteriors inside, leveraging the building's orientation to bring in natural light, air and greenery while offering generous views of the apartments.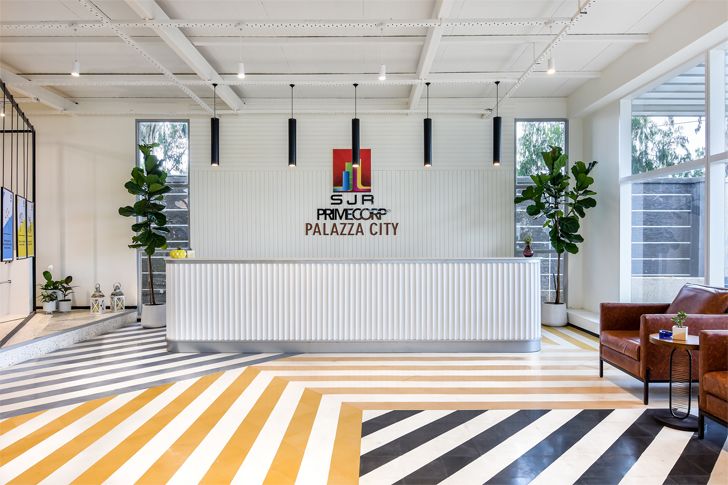 .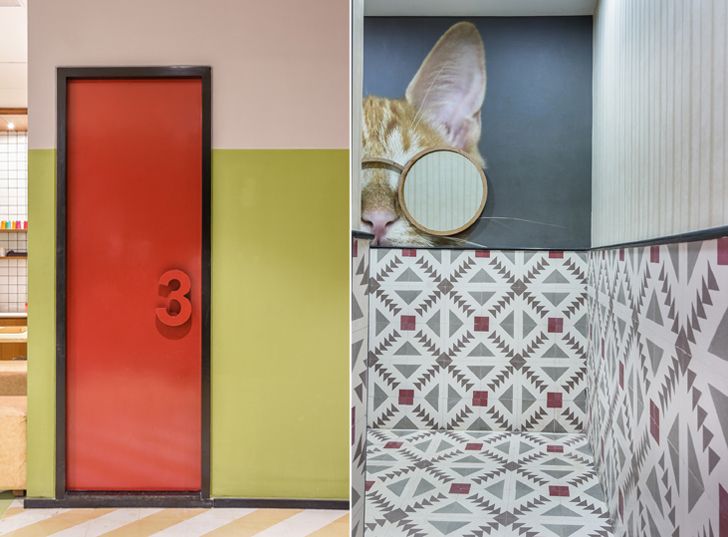 Add caption
Add caption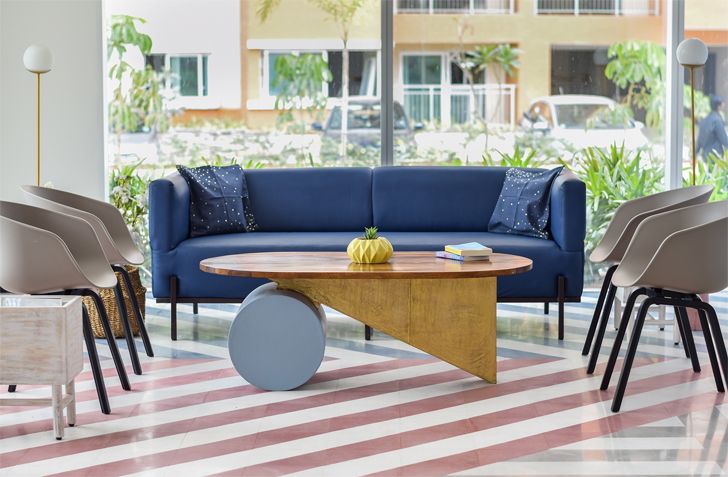 .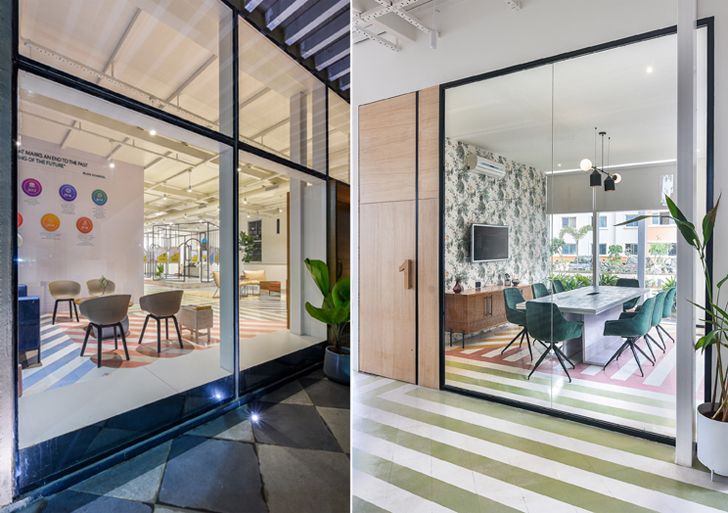 .
Smart details make the space even more interesting. The exaggerated frame of the main entrance door, the 1/4th and 3/4th veneer laying pattern for the internal doors and the clockwise numbered door handles make a striking impact. The use of wood, MS and glass makes for a clean aesthetic. As the space acts as an experience centre as well, the larger-than-life MS wireframe structure that resembles the silhouette of an apartment showcases samples of fixtures and materials used in the residences.
However, it is the custom terrazzo cement flooring from Bikaner that forms the focal point of this project, its directional movement guiding the eye. Laid in a geometric, striped pattern, its installation took up the better part of two months. The reception desk and its wall panelling exhibit a flute pattern, precisely cut using CNC machines – both in synch and subtly camouflaged in the overall schematic. Beautiful wallpapers, custom furniture and vibrant niches layer up against a predominant white backdrop, highlighting the unmistakable medley of colour, pattern and form.
A unique space rooted in maximalism; this office emanates refreshing energy.
Design Firm: MIRA Design Studio
Principal Designer/Architect: Shruthy Sanghvi
Built-up Area: 3200 sq. ft.
Carpet Area: 3000 sq. ft.
Location: Bengaluru, India