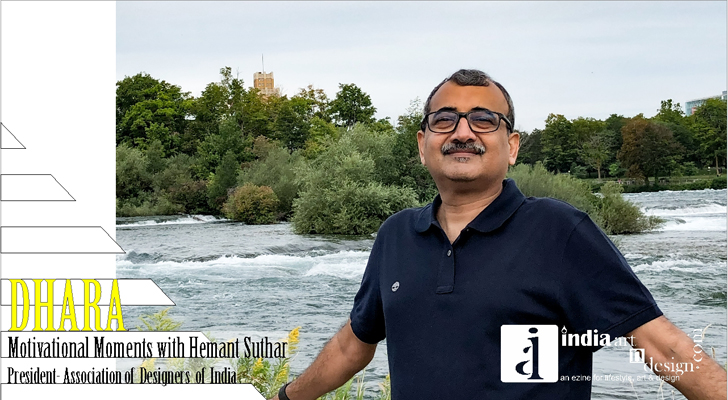 .
President, Association of Designers of India (ADI), Hemant Suthar, shares various tips to turn the lockdown challenge into an opportunity. This is the time, he stresses, to transit from textbook proverbs to real life implementation…
Dhara - flow: uninterrupted... consistent...empowering. A word whose meaning transforms with different inflections on different letters. Yet, it's underlying essence conveys the most potent essence known to mankind - strength of purpose.
At IndiaArtnDesign, our various artists, architects and designers have come together in this series titled 'Dhara' to share with you their motivational messages in these unprecedented times.
Thank you Mr. Hemant Suthar for this wonderful motivational moment.