By Rutvi Ashar
Photography: Courtesy Eureka Moment Design Company (Eumo)
Read Time: 2 mins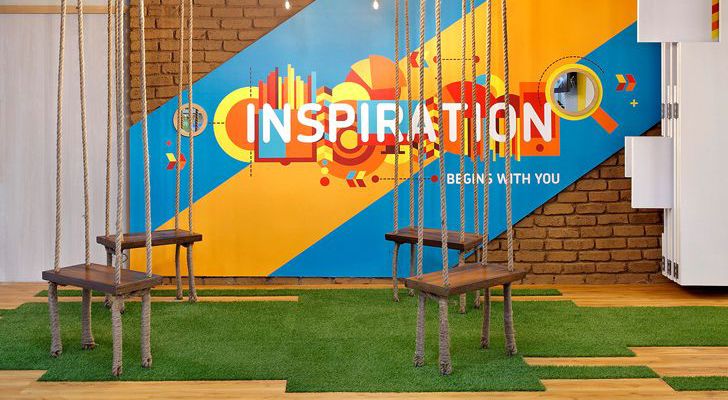 .
Eureka Moment Design Company (Eumo) chisels an experiential workspace at the ICICI Bank Corporate Office exploring the tenets of human behaviour and spatial interaction…
ICICI Centre of New (ICON) at the ICICI Bank Corporate Office at Bandra-Kurla Complex, Mumbai is designed as an environment that promotes collaborative work and innovative ideas in addition to being their testing ground for new go-to-market apps.
The refurbishing interior assignment transforms a dull regular cafeteria space that tended to get overcrowded with approx. 3000 staff members during lunch hours into a programmatically-evolved, happening space.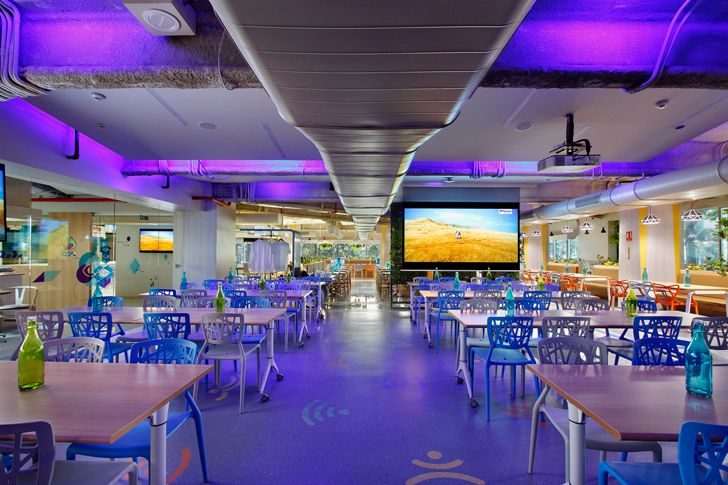 .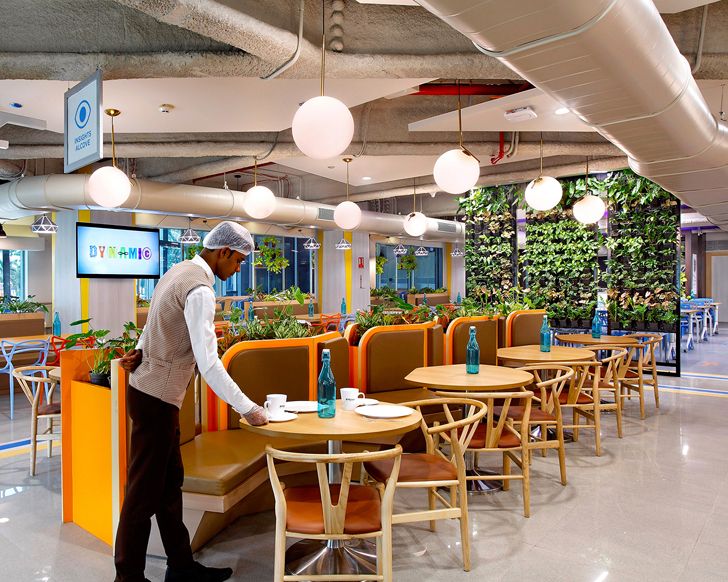 .
.
Add caption
Using design thinking, and with the user positioned at the centre of all design considerations, the space takes off by being multi-use and operational all through the day. So, firstly, the cafeteria timings have been extended to accommodate people over a longer duration of time. Next, the 12000 sq. ft space is designed on the lines of an informal collaborative workspace with engaging alcoves for discussions, co-working and activities, where meetings can be conducted just as comfortably as solo-working options abide. Flexible folding furniture transforms the space into a yoga studio in the morning, a gaming arena in the evenings or a hall to host a formal dinner at night.
.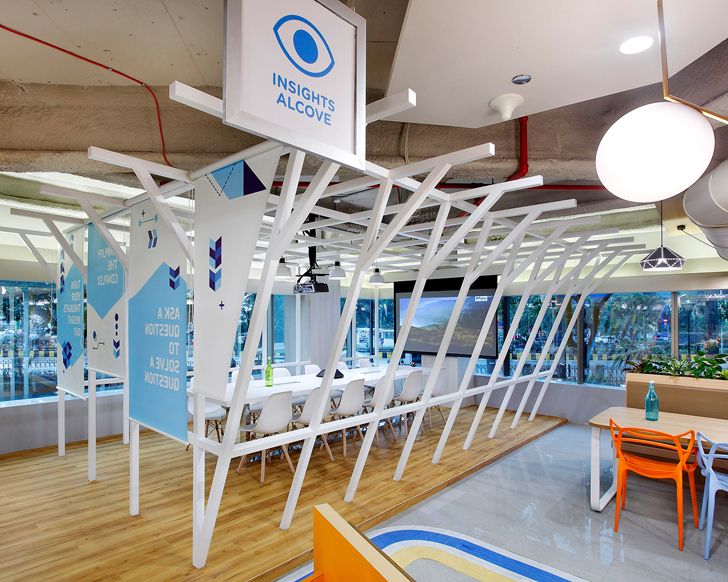 .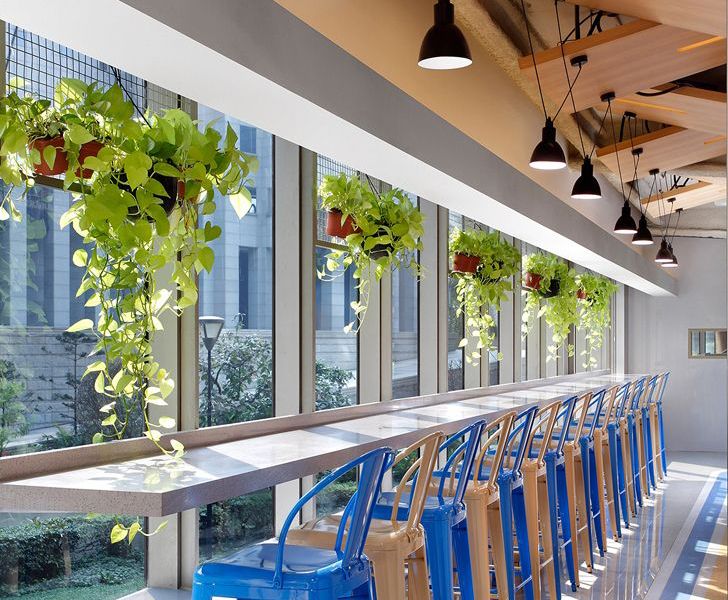 .
As a highlight of the area, an Insights Alcove: an open meeting room, is designed to nurture inclusive minds. Complementing the idea of an open and transparent working system, an Inspiration Pod for social gatherings, a Digital Museum that is dynamically updated and a Launch Pad that tests Apps… dot the open floor plan.
Geometric forms come together with an array of vivid colours and materials resulting in something of an impossibility; thus, fostering the idea of constant innovation through changing thought paradigms.
.
DYNAMIC is an acronym that reflects the organization and its philosophy as Digital Young Nurturing Agile Modern Inclusive and Caring. The space is designed to reflect these values.
Client: ICICI Bank Limited
Design Firm: Eureka Moment Design Company (Eumo)
Principal Designers: Shanoo Bhatia, Harkaran Grewal
Built-up Area: 1114.80 square meters (12,000 square feet)
Location: ICICI Bank Corporate Office, Bandra-Kurla Complex, Mumbai