By Shilpi Madan
Photography: Courtesy the designers
A peppy flurry of florals, bold sequins, pastels and flowing silhouettes string together the mood for stylish chic this season. Check out our recommended style file…
There are ways of staying spiffy even when the sun glowers. Maximise on the edgy cuts and show off those toned limbs in fluid creations to stay cool and collected as the mercury soars....
©Saaksha & Kinni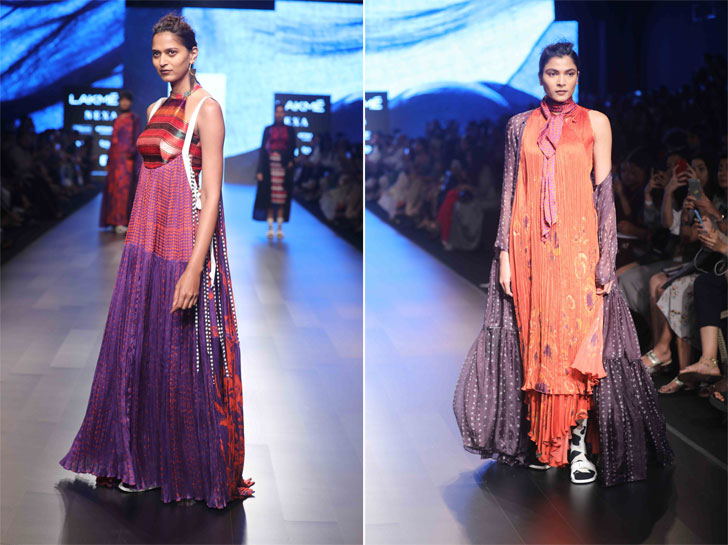 ©Saaksha & Kinni
©Saaksha & Kinni
Colour up
Sass up the tempo through a rush of cool hues. This summer get ready to soak up a riot of shades - tangy lemons, fresh green apples, soothing lavender, millennial pink, powder blues and flaming tangerines...the palette this season brackets the pastels with the bold, bright and effervescent. Says fashion designer Maheka Mirpuri, whose latest collection 'A Lemon Wedge' oozes sheer oomph, "Easy breezy silhouettes simply lift your mood and add that zing." So, pick a cheerful colour to get your mood going. Of course, you can never go wrong with classic whites...
©Divya Sheth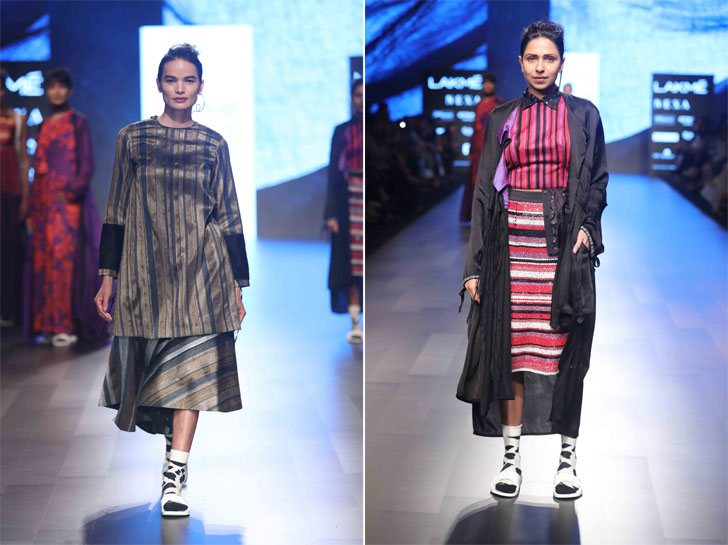 ©Saaksha & Kinni
Swing the cuts
Skirt devotees rejoice as the flow and flounce of this separate forms the arterial fashion run of the season. The keyword is comfort, with breathable fabrics ruling the roost. Fashion designer Divya Sheth earmarks midi and maxi lengths in as the hot-steppers this summer with micro pleats hot on the detail circuit. Natural fabrics are in, especially crushed ones for added character. Skip the mini; stay with pencil cuts for the tapered look. Metallic silhouettes are in.
©Maheka Mirpuri
©Saaksha & Kinni
Stay cool
Wrap tops paired with billowy midi-skirts make for a timeless look. Alternately, you can team cute crop tops for an edgy look with low slung, weathered jeans. Looks hip. Then there are ruffled tulle skirts; tassels and flounces and beaded details that add to the definition of the tops and bottoms you slip on. The focus is on details. And with relaxed, cool and fluid being mantra for the summer, breeze in the mulmuls, linens and cottons, and a touch of lace for finesse or cotton silk for that dressy look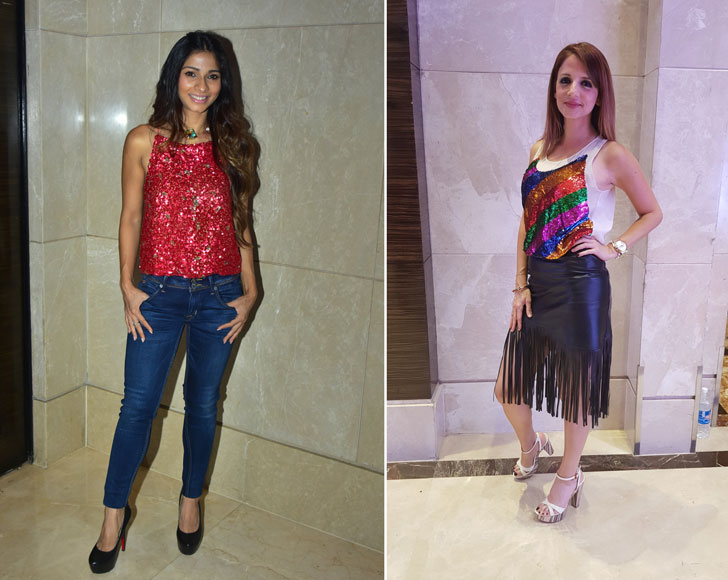 ©Nandita Mahtani
©Nandita Mahtani
©Nandita Mahtani
Sass it up!
Ready to rock the party? Inspired by the swinging 1970's is fashion designer Nandita Mahtani's summer collection that nails it in stunning A -line dresses and skirts, splattered with eye-catching embroidery and contemporary motifs. Plunging necklines bring in the glitzy glam touch in rose-gold sequinned figure-hugging dresses. For evenings, you can scoop up hot millennial pink, bold nude, colourful stripes and sparkly sequins, paired with quirky motifs like flamingos and chandeliers to wow the natives in your stride!