By Annie Aggarwal
Photography: Sebastian Zachariah; courtesy ZZ Architects
Read Time: 2 mins
.
A recently refurbished residence by
ZZ Architects unfolds the timeless essence of contrasts between bold blacks and stark whites, and eclectic layers of materials and furnishings…
Working on the premise of long-lasting interiors, and the ubiquitous need to maximise space, has led to clean, simple and seamless spaces in this suburban Mumbai apartment. The planning diligently takes maximum advantage of the complex structural grid and natural massing of the spaces.
.
As one enters, the living room first impresses with its stark white Greek Thassos marble flooring contrasted against black Marquita stone along the walls, lintel and sill, which also doubles as seating along the windows. The bold impact continues further inside the public areas and is balanced by the lightness of the peripheral French windows, devoid of any heavy soft-furnishings; white translucent blinds filter abundant ever-changing natural light into the space.
.
An eclectic collection of furniture and art uplifts the milieu with enigmatic colours from a Bose Krishnamachari painting vying for attention against the strong form of a Versace sofa; instantaneously awe-inspiring, yet lasting. Ambient lighting for varying moods enhances the space.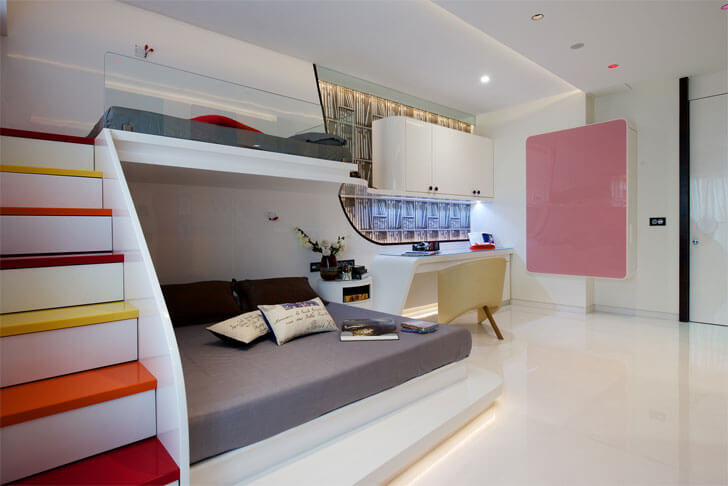 .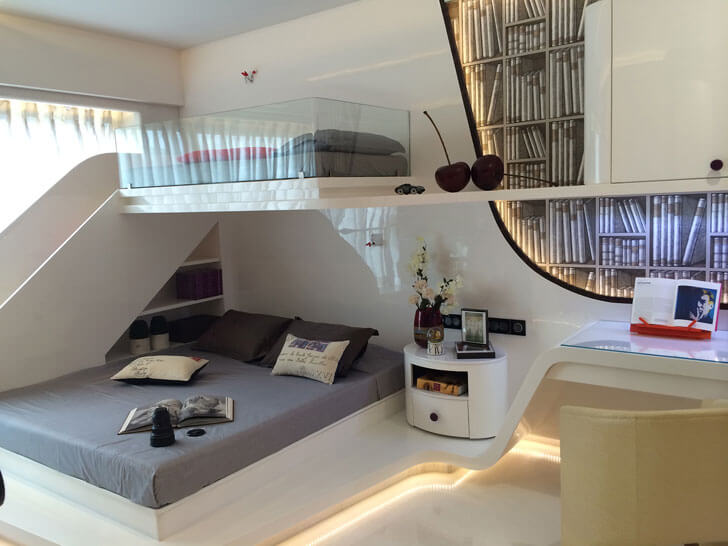 .

Bedrooms are designed with careful customisation and attention-to-detail becomes the underlying mantra. Colour and pattern are introduced in the most striking manner – predictable, yet with an element of surprise; like the range of upholstery in the form of the headboard and a floor rug in the master suite; the seamless resin detailing that gives the kids' room a visually cohesive feel; or distinguishable study with a wall finish of a graphic library…
.
.

An interesting detail in the master suite is the use of linen texture over the exposed grid along the ceiling, which not only tackles the challenge of height reduction, but also gives the lighting a soft glow. Speaking of softness, the bathrooms too exude an understated chic ambience, each designed to accommodate storage and a play of stones on the walls and mosaics on the floors.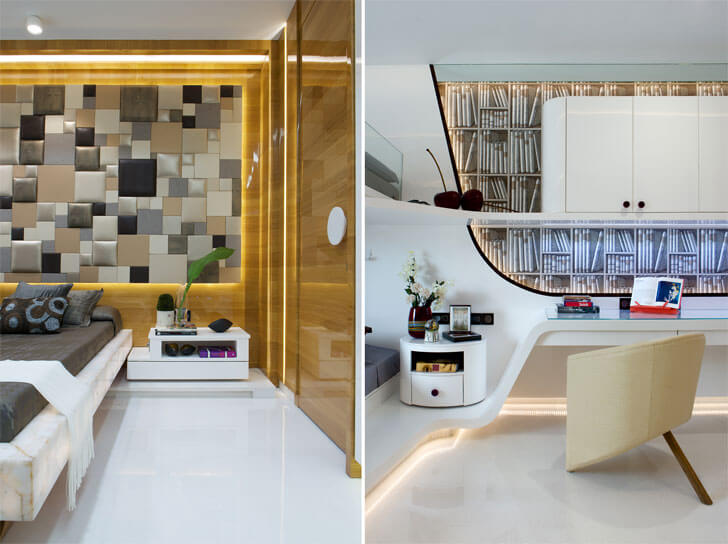 .
.

The 3000 sq. ft. apartment impresses with its inherent luxury quotient and timeless feel.