Photography: Courtesy the designer
Interior and furniture designer Lalit Hira is back at the London Design Festival 2015 – this time with a photo installation based on the brass tacks of Indian design...
Titled "Simply a way of Life",
the installation is a philosophical reference

of

L

alit's sensibilities as an interior and furniture designer. It focuses on varied aspects

of

the Indian lifestyle with particular reference to frugal, eco-friendly or environmentally green design in products, interiors and the building industry, and the Indian qualities

of

being simultaneously ingenious and sustainable.
The designer delves into aeons-old Hindu scriptures and traditional ways to draw from them a handful that ascribe to a simple way of living. He questions whether these practices were sustainable and close to eco-friendly, frugal or green terminology that is being increasingly advocated.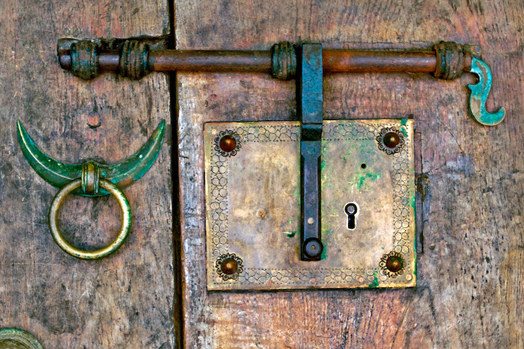 After probing and filtering, he handpicks a smattering of examples that fit the bill and presents these findings in his installation via postcards - pictorial representations of the Indian way of life using examples from music, home decor, building materials, food and apparel, earthenware, straw thatches, cow dung cakes, rangolis, lippan work, charpoi, hindola, pulppaya, padukas and the like. Forty photographic references and five live examples urge the visitors to scratch the surface, unearth the dormant, and revisit the profound.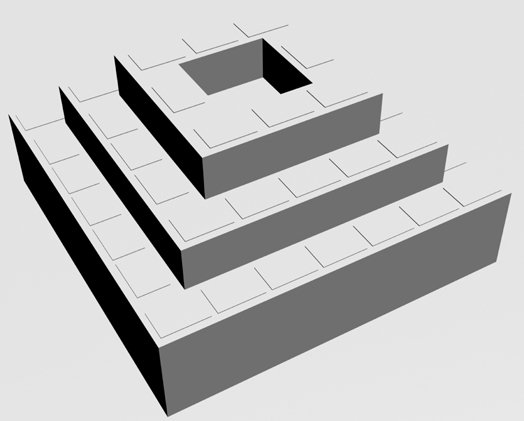 Model of the installation base - the havan kund simulation
In his attempt at touching the roots of Indianness and questioning the status quo of global terminology and its true origin, he recreates one staunch example of frugal design – a metaphoric display - the Havan Kund – a four-sided pyramid with three-stepped formation that symbolizes the traditional Indian Hindu sacrificial altar and is fundamental to any elaborate religious ceremony in a Hindu household. Here, it constitutes the impressionist connect between the art of presentation and the design thinking of an experienced individual, his values and semantics as a designer.
Constructed out of Sun Board, a complex object like this, 4 ft x 4 ft x 2 ft height is designed to be flat-packed to 4ft x 1 ft x 3 inch to convenience logistics. Incidentally, this also demonstrates Lalit's capabilities of simplification and the deep insights that drive his practice as a designer.
He chooses a contemporary colour palette of orange, blue and green, the designer takes care to veer away from any religious or spiritual connotation. He therefore, works on the traditional motif in a stylized contemporary format – merely an artistic expression – a vehicle of convenience.
Exhibiting alongside this photo-installation, the designer is also showcasing one of his other designs - a table-top organizer – a utility sculpture called 'To-Do'.