By Savitha Hira & Udita Chaturvedi
Photography: Courtesy Design Gandhi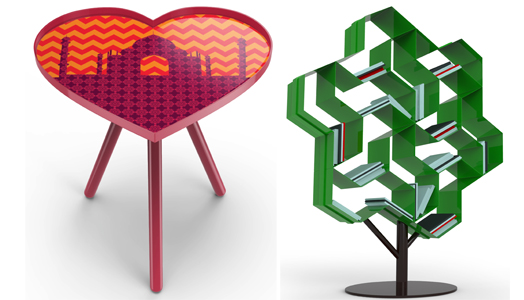 Heart-shaped Side Table Knowledge Tree Book Shelf
"Designed to delight" is the operating maxim for multidisciplinary studio Design Gandhi as each of its products veers between the fine lines of quirkiness and functionality.
Creative people are said to be eccentric. Product designer, Hardik Gandhi, armed with an industrial design degree from NID, Ahmedabad, is of the firm opinion that one's response to design is ideally reflected in one's first look at the design; and his designs are therefore either culminations of an emotional response or many a time result in one. Going by the kind of accolades to his credit, he certainly seems to be practicing what he believes.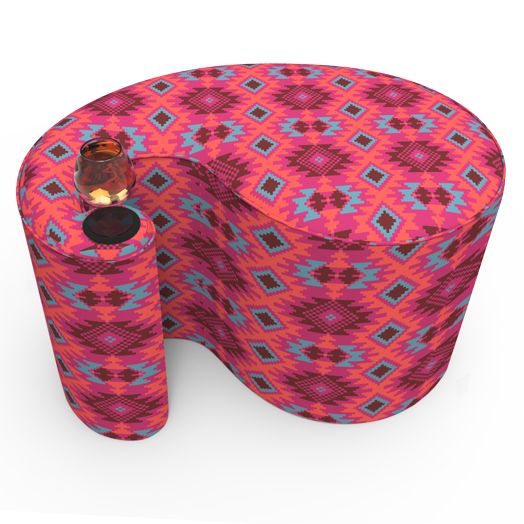 Paisley Aztec Pouf
Infused with an element of fun, vibrant in colour and most often, metaphoric in nature, each of his products are almost poetic compositions, firmly rooted in functionality, inspired, as Hardik informs, by user insights and desirability. Added to this, is his signature element of heightened aesthetics in a vocabulary that is universal in the global realm of functional designer objects.
Employing a modern and futuristic approach, Hardik's design sensibilities target the youth and their quest for things that synonymously exude joy and comfort and are considered trendy. A common aspect that prevails across the spectrum of his designs – whether in products, interiors or visual art is dynamism.
Form takes precedence and material palette corroborates with the designer's deep-rooted cultural understanding to communicate distinctly with the user; viz., 'Blue' – the occasional table and 'Knowledge Tree' book stand, which are both made of powder-coated mild steel. Hardik also experiments with Indian fabrics, motifs from our cultural heritage and principles of nature in his designs. This is evident in the heart-shaped table with the Taj Mahal graphic print, the xcent stool, the ikkat-print armchair and the aztec-print pouf, the latter three made out of cotton canvas.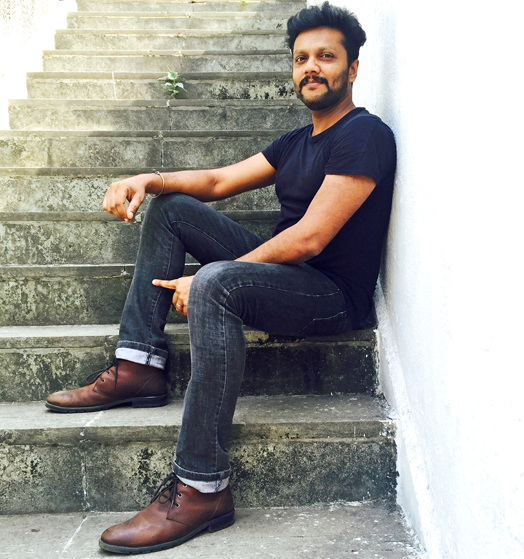 Hardik Gandhi
With an eye on the contemporary social scenario and a finger on the ever-changing pulse of the users, the designer seems to be hitting all the right notes in appealing to the younger design conscious consumers in a diverse set-up, where space, culture and target audience differs from place to place.