Photography: Courtesy Varuna D Jani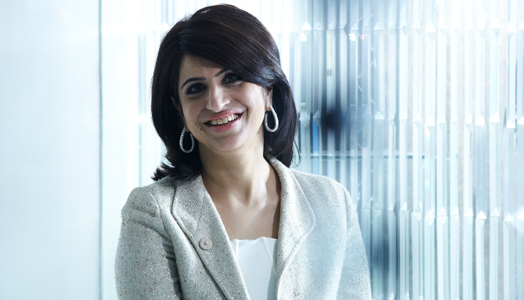 Jewellery Designer Varuna D Jani
Bedazzling jewellery, a big heart and flamboyance... best sum up the queen of diamonds, Varuna D Jani.
Varuna D Jani's life seems to have unfolded exactly as she might have envisioned it. Part of her life philosophy is the belief that every woman is born with a Midas touch that allows her to move mountains and to fly high. And Varuna sure has her Midas touch!
Varuna D Jani at work in an Emporio Armani dress
The Mumbai-based designer, who is born into the Popley family of jewellers, remembers designing jewellery for fun, when she was just eight. But her true calling came, when she realized that she could contribute to a desired niche in the jewellery market by designing her own line of wearable wedding jewellery.
Attired in an Emporio Armani dress with a Fendi belt, Varuna attends to a client.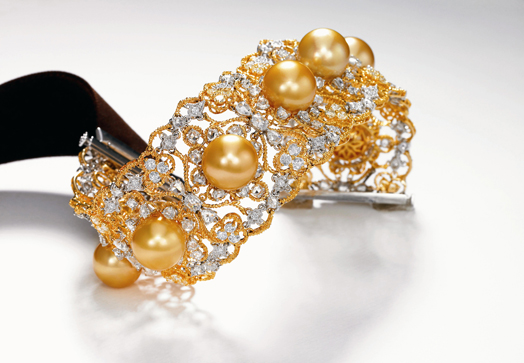 Defining trends - choker cum bracelet
Thus was born the VOW (Very Own Wish) collection that comprises bangles to be worn as a single piece or as three different pieces, and which is envisioned as a jewellery line for a cause. Her innate philanthropic trait sets aside a percentage from every sale, directing it towards women empowerment through her VOW Foundation.
Zac Posen bags define Varuna's casual wear
Varuna brings to life qualities like timelessness, glamour and sophistication - with her eponymous jewellery brand as much as with her personal style.
Admirer of greats like Cartier and Harry Winston,Varuna is often found wearing a Fendi or Chanel (her role model is Coco Chanel!), or even a classic Giorgio Armani or Emporio Armani at work, and Stuart Weitzman's classy yet comfortable shoes. Understated glamour and subtle bling see her in one mood as she loves her MiuMiu stilettos for glitzy or elegant evenings out; whilst a Zac Posen bag catches her casual soirees. Either way, Varuna believes that what she wears is a part of her identity, which, in turn, is reflected in her luxury brand of jewellery.
In a freewheeling chat with IAnD, the regal lady, who is inspired by all things beautiful, from the pristine moon to shimmering chandeliers and who weaves the beauties of life into her gemstone creations, talks about it all…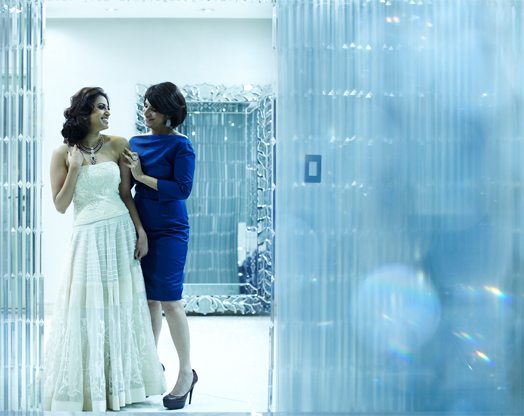 Varuna's personal touch for her clients (note the Fendi shoes!)
Jewellery designing, for you, is…
a very personal accomplishment. I extend my trademark touch to every client, who walks into my store by personally guiding them as to what would best suit them, so that the client can take back not only a piece of jewellery but also an unforgettable experience.
A material you love working with?
I love to experiment with diamonds because they spell sophistication, timelessness and versatility. I also enjoy creating illusion settings, such as a cluster of diamonds that make for a glamorous purchase at a guilt-free price point.
What are some of the activities you indulge in when you aren't working?
I visit a spa, preferably Jiva Spa, at least once a week to rejuvenate myself. I also make it a point to go on short vacations to serene and luxurious locations like Switzerland with my family.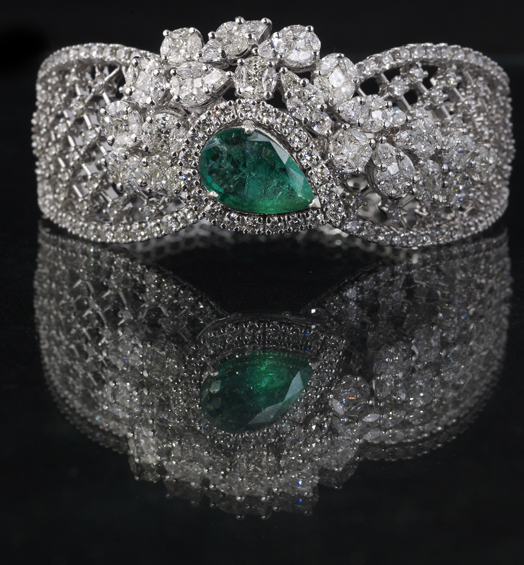 VJ jewellery - timeless indulgence and luxury, tailor-made for the trendsetter in you!
If you could invite five people (past or present) to a formal sit-down dinner, who would those people be?
To meet such style gurus as Coco Chanel, Harry Winston, Bobbi Brown, Tarun Tahiliani and Giorgio Armani would be an honour.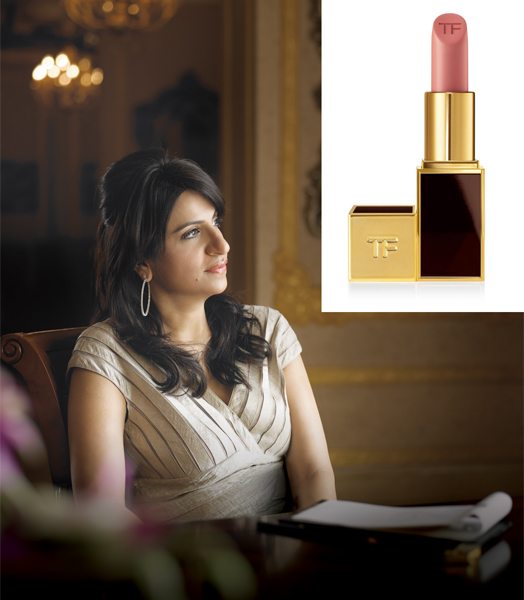 Tom Ford's cosmetic line is her go-to beauty essential
Five things you would carry with yourself if you were left alone on a deserted island?
I could live for months at an island if I have my iPad and at least five portable chargers since it is loaded with over 45,000 sketches of my work. But I'd also carry kajal, blush and lipstick!