Photography: Courtesy IAnD Archives
Just how important is wood in our ever-changing attitudes and practices in designing interiors?
IAnD finds out...
Enterprise is a phenomenal virtue. No sooner has the utility of a material been discovered than it has been thoroughly exploited by our ace architects and designers. Wood is one such material!
From being used in its log form to being polished and crafted into highly refined veneer sheets and mouldings – it is governed by its generative and all-pervasive feeling of warmth. While glass, steel, wicker and the like replace parts and parcels of its manifestations, its basic natural camaraderie can never be substituted. But of course, preferences differ and opinions change.
Selective Applications
: Contemporary interiors the world over are witnessing a rampant use of glass and steel besides wood. Several contemporary design and décor styles have manifested the versatile glass to create elaborate interior spaces, where the use of wood has remained minimal or not at all! Yet, when it comes to warmth and textural beauty, wood is the first option that comes to mind.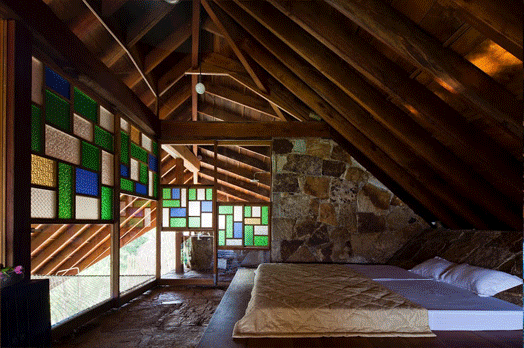 .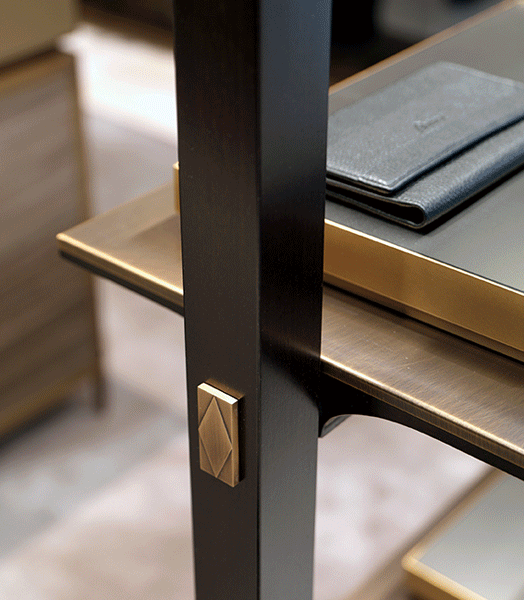 .
Timelessness
: is its major asset. Irrespective of its type – Rose, Teak, Walnut, Pine, Cedar or Deodhar, wood and its by-products are characteristic of various indoor applications in the form of flooring and panelling besides the general cabinetry and wood-worked furniture.
While trends are significant in their contribution, one tends to come a full circle at some point of time and then it is there again – the old world charm and the innate comfort of wood! In fact, by general consensus, it is the perfect go-between that bridges the hesitant, inhibited gap between adapting a contemporary lifestyle, whilst preserving one's conventional mindset – in other words, ideally suited to those with a conformist attitude but a modern-day standard of living.
So, the question can now be re-phrased – Is there a substitute that can replace the warmth of wood in Interiors?