Photography: Courtesy The Orange Lane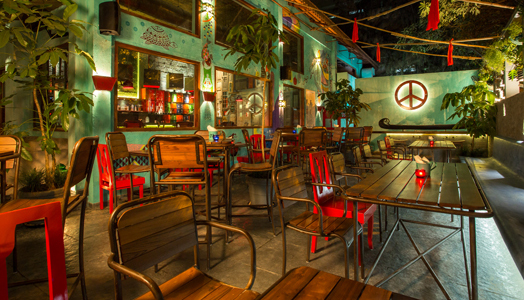 .
Story-telling is an integral part of designer Shabnam Gupta's repertoire and she emerges International Property Awards - Asia Winner in 2 categories: Leisure Interior and Interior Design - Apartment.
Knowing interior designer Shabnam Gupta's penchant for detail, analogy and a distinct connect with one's roots, it comes as no surprise that this young designer continues to break new ground with her designs.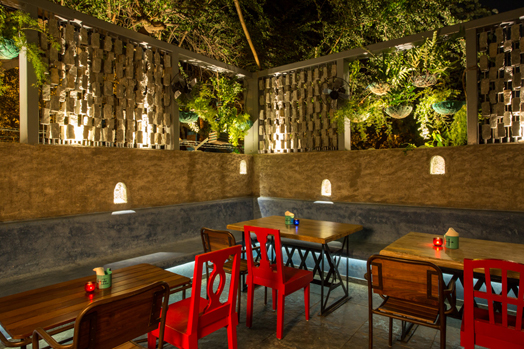 .
In her recently designed bar at Koregaon Park, Pune, Shabnam picks up the client's aspiration for an Oriental/Asian thematic and turns it around with a trendy exuberant spin, delineating authentic references in a youthful manner. The resultant space effects an instantaneous connect with the expat and youthful clientele and defines the leisure space with a signature that holds its own in a locality brimming with eateries and hang-out joints.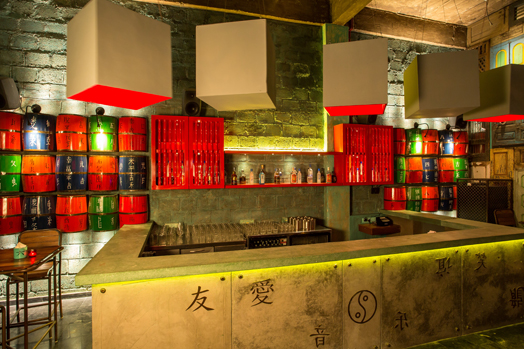 .
.
Zeroing in on the colourful expression of 'Asian Street Chic', the

2400 sq. ft. restaurant and bar is a cheerful, vibrant space with plenty of 'crimson red' that stands out against a raw concrete grey backdrop with kitsch elements haloed by ambient lighting, "

reminiscent of industrial and underground eateries that catered to their communities and brought together people for an exchange of ideas and a love for good food," says Shabnam.
.
.
A touch of the dramatic enlivens the place: 'old world' design elements of wall art and Asian typography woven seamlessly into the concrete shell; a prominent usage of reclaimed artefacts redressed in bright colours make for an intriguing artistic element as they highlight the bar; a direct reference is made with the Tatami mat ceiling, a pattern that lends intriguing detail to the sloped roof at the entrance as well; a feature wall collated using reclaimed doors found at local flea markets; tea-kettle lampshades, windows dressed in old bronze sheet metal, a striking external wall facade made of an out-of-the-ordinary juxtaposition of stringing natural rough-cut stone on high tension strings as a curtain and the like.
.
Spreading lived-in vibes and creating distinct comfort zones inside and outdoors, Jimmy Hu is a fun place that is very artistically calibrated. It has won Shabnam the - Winner in Leisure Interiors category of the
International Property Awards - Asia; a world-renowned mark of excellence, judged by a highly experienced team of professionals, who cover the whole range of property disciplines.